Sheba-Wellspring Life Worship Centre
Our Identity
SHEBA WELLSPRING LIFE WORSHIP CENTRE is an apostolic and prophetic people of worship that propagate the Word of God throughout the earth, exemplifying the power and principles of God in our daily lives.
Our Vision
To be a relevant, growing ministry that has a strong evangelistic program, prophetic and revelatory preaching and sound biblical teaching that develops passionate worshippers of Jesus Christ who fufill their life's mission on the earth.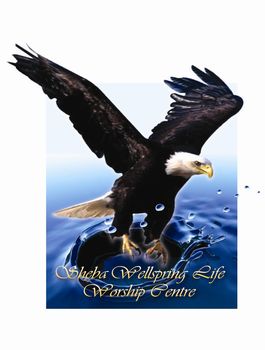 List of Services
Sun 7:30am First Service
10:30am Second Service
Tues 6:00pm Womens Ministry
7:00pm Mens Ministry
Wed 6:00pm Prophetic
Intercession
Frid 7:00pm Deliverance Service
Sat 5:00pm Growth Track
Youth Vibes
Our Mandate
Sheba Wellspring Life Worship Centre is mandated to advance the Kingdom of God in the world through preaching, educating, training and mentoring people who will be transformed by the power of God and be empowered to revolutionize their world.
Our Core Values
Sensitivity to the voice of God
Integrity in fiscal and moral matters
Quality and excellence in our operations
Relevance in our teaching
Commitment to God and each covenant member
Cutting edge technologies and methodologies
Continuous growth and development
of all covenant members